The Jasmine Hammamet Traditional Industries Festival takes the audience on a captivating journey into the world of art and traditional crafts that reflect our rich cultural heritage. This festival offers an opportunity to showcase the exceptional handcrafted skills of our artisans, organized in collaboration with a group of traditional pottery craftswomen from the Sidi Bouzid region.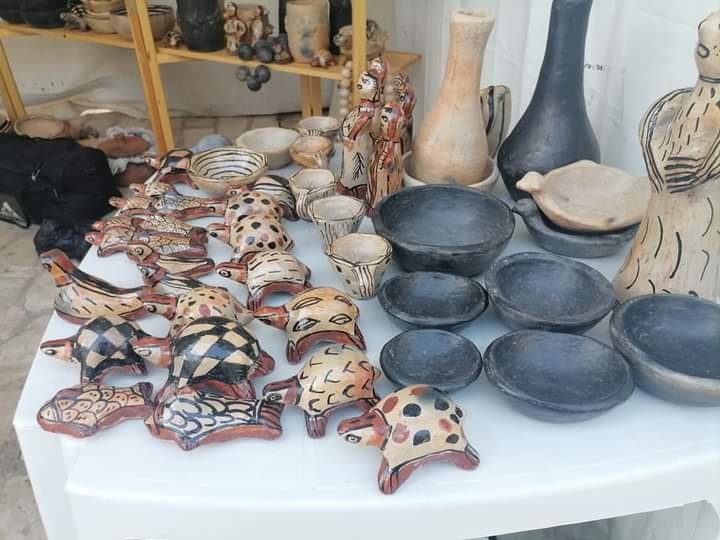 This beautiful initiative highlights the collaboration between the Youth for Active Citizenship Association and artisans from Sidi Bouzid, within the framework of the "Silks of Sidi Bouzid" project. The project aims to build and maintain display kiosks for traditional pottery products, with the goal of enhancing communication between artisans and the public, and supporting the continuity of this traditional industry.
The support from the German Cooperation Agency (GIZ) is a crucial step in boosting this initiative, enabling the project's development and expanding its impact. Through financial support and technical consultations, GIZ contributes to achieving the project's goals and raising awareness about the importance of traditional industries in local culture and the economy.
This platform allows pottery craftswomen the opportunity to showcase their creativity and products that embody the spirit of heritage and history. These products include traditional household tools and meticulously crafted artistic pieces that embody our unique culture. Artisans are dedicated to preserving traditional techniques and passing them on to the younger generations, contributing to the preservation of our identity and enriching the cultural landscape.
In addition to exhibitions, the festival includes interactive workshops that allow visitors to learn directly from the artisans, gaining insights into the intricacies of manual labor and its complexities. This experience enhances communication between the audience and the artisans, leading to a greater appreciation for the efforts invested in this industry.
Through this festival, the role of cultural events in promoting cultural exchange and supporting traditional industries becomes evident, contributing to the preservation and enhancement of our heritage for future generations.